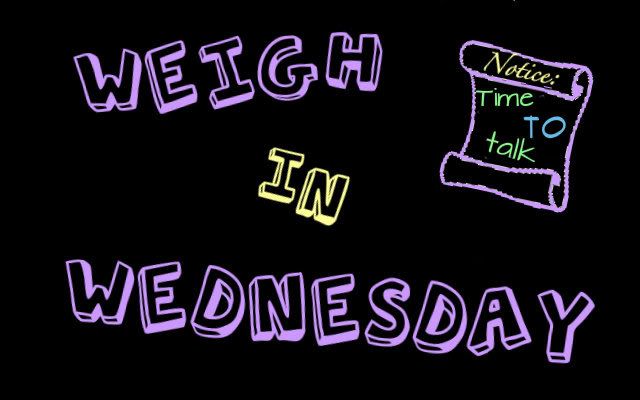 Weigh in Wednesday is a weekly meme hosted by
Epilogue
. The topic for this weeks meme is:
I'm all about the printed books.
So once upon a time, Jessie went out and bought herself a
Kobo eReader
, however she was so unsatisfied with it that she
returned it
.
That's right, I hated my eReader. It mocked me. It sat in it's box laughing at me because I spent $127 on it and couldn't buy any books because all the ones I wanted were 8.99. Sure 8.99 (and I've seen some cheaper prices lately) isn't bad. However lets compare prices shall we? The first book I saw going on to Amazon was Mockingjay by Suzanne Collins. It's currently 8.39 on paperback, and 9.80 hardcover but you know what? I'm too cheap to pay those kinds of prices, I think I'm going to go with the kindle format for 7.14. Yay... no. What is that? Not only do I have to spend $79 on a kindle but I still have to pay about the same amount for an ebook as a physical copy? Guess what? I'll go to the used book store and pay $1 for the paperback version. That's how I'm saving money! Sure there are a number of cheaper books, however, they aren't the ones I want.
My ranting on books aside. I just like the feel of books. I love going into a store to buy some or getting boxes of books in the mail. I love flipping through the pages. Though, I have actually been thinking about buying myself a Kindle. I have a number of ebooks I've won, got free, etc. I do have the app for my PC, however reading on a computer screen gets tiring after awhile. I'm still debating about it. And maybe a Kindle would be nicer to me than a Kobo. And of course I have a few friends who love their Kindles and tell me that I need to go out and get one. They're trying to peer pressure me!