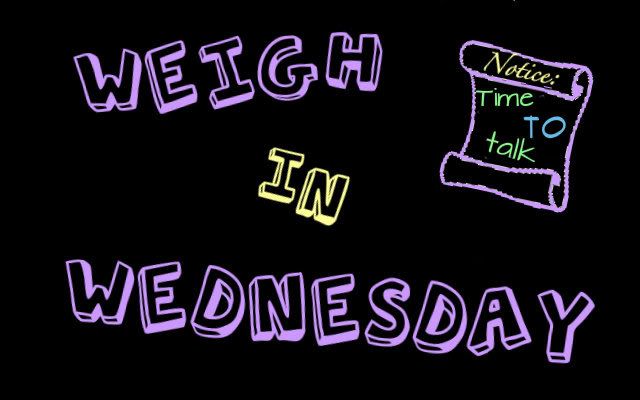 Weigh in Wednesday is a weekly meme hosted by
Epilogue
. The topic for this weeks meme is:
Novellas vs Anthologies
I'm probably going to go with anthologies. As far as I know I've only ever read one novella (and sure it's one of my favorite pieces literature ever, but that's not the point). I like anthologies because it could be of one genre with short stories from all kinds of different authors, it's a great way to discover ones I've never heard of. Or it could be from one author, but have stories of different genres, it's nice to see authors branch out from what I'm used to seeing from them. I also like when they have short stories that are connected to a book/series they've finished off, or when I'm waiting for a book to come out, it's nice to see what the characters I've grown to love are up to.
However, on the other hand, with my little experience with novellas, is that they're short and sweet, and get to the point rather quickly. And I have to say that I do like that.
(And yay! my answer isn't as short as I thought it was going to be.)
So novellas or anthologies?