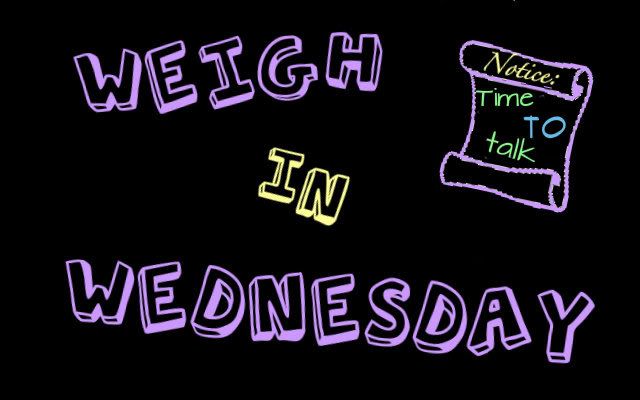 Weigh in Wednesday is a weekly meme hosted by
Epilogue
. The topic for this weeks meme is:
Action/Adventure vs. Romance
(if the story only has one)
I actually think this might be a quick answer for me. Though I'm not really a romance fan (well, unless it's historical fiction), I would have to pick it. I tend to get lost during action scenes and what not. There tend to be a number of things happening at once and sometimes even the smallest move could mean something in the long run and I just end up thinking "I don't remember that happening." So I say romance because I'm not going to get lost, or if I do it's usually in parts that aren't very important (to me anyway).