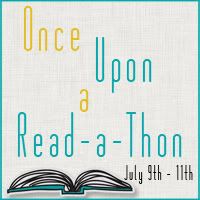 So I'm off! I have just one goal for the next three days, and that is to finish a book or two. I've been really bad lately, so I'm hoping to get something done. It's kind of an annoying feeling reading a few books and not finishing them in a timely manner, so here goes!
Now on to a mini challenge!
This challenge comes from Bailey at iBBookBlogging. She asks two questions:
What is your favorite cover that has been revealed this summer and why?
I'll be honestly here, I don't really have a favorite, or pay much attention to cover reveals and what not. I tend to be a little late on things like that.
Do you rely on the cover to help you choose whether you want to read a book or not?
I'm gonna be honest here too. Yes, sometimes the cover does help determine whether or not I'll read a book. Usually, however, that only if the author/title is new to me. If I've read about the book or have read other works by that author than it usually doesn't matter to me what a cover looks like.