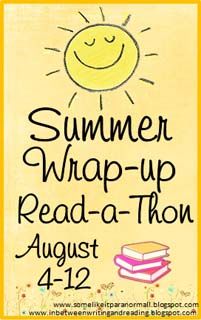 Another read-a-thon begins, and I'm having laptop problems (I'm currently on my families computer) just my luck. Though that doesn't stop me from participating in the read-a-thon, I'm hoping to at least get to some of the challenges. (I just have to keep my fingers crossed.)
Some of the books I'm hoping to get to/finish are:
And who knows since I'm laptop-less, I might manage to do this and more.